Holidays
The Best Restaurant Merch Online
October 23, 2019
Restaurants are becoming lifestyle brands. Capitalize on branded merch sales, especially during the holiday season.
Restaurants are increasingly becoming lifestyle brands of their own. Whether it's partnering with fashion houses or gaining a cult-following, so much so, that people rep your brand. It's an incredible opportunity to follow suit. Using your restaurant website to sell merch is not only financially beneficial for your restaurant, but it also furthers brand recognition and grows your business. There is no better time to promote and sell merch on your website than around the holidays. We took a deep dive into what some BentoBox partners are offering through their restaurant websites.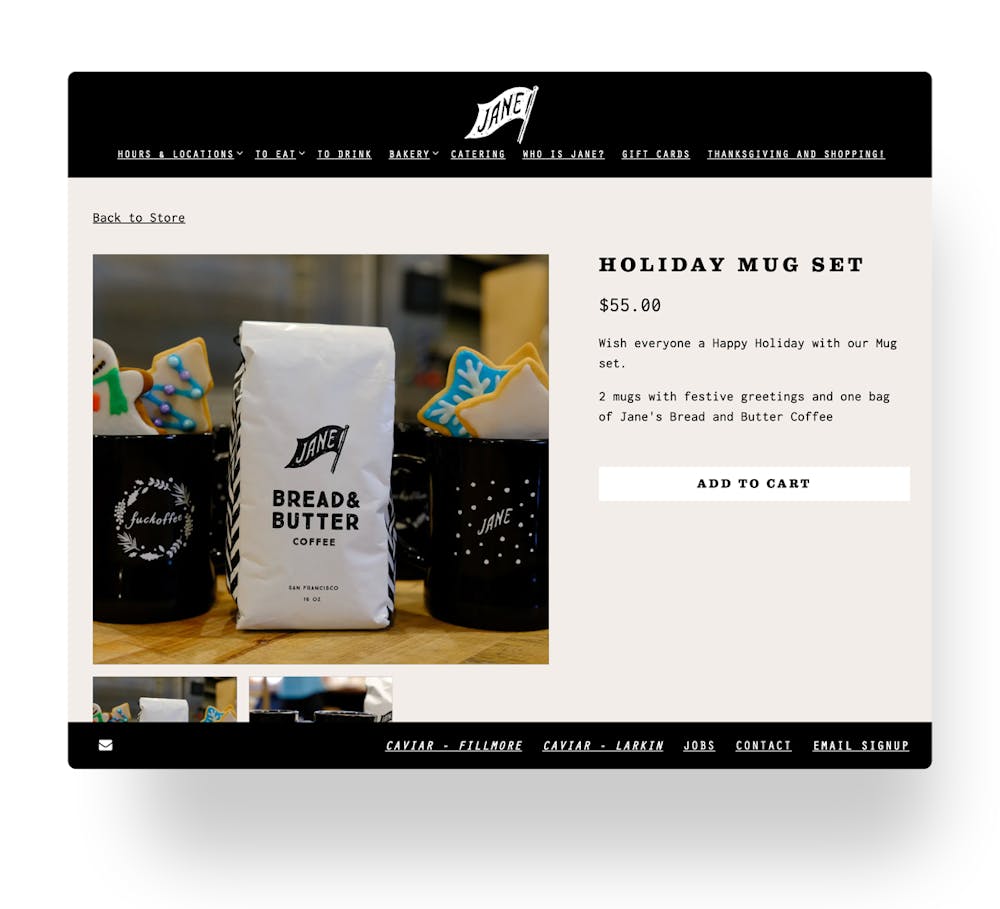 Jane's Holiday mug set is a must-have for coffee lovers. A cheeky play on words, these mugs fall in line with Jane's brand identity and messaging. The set even comes with their Bread and Butter coffee beans.
Michael's of Brooklyn - Holiday Gift Sets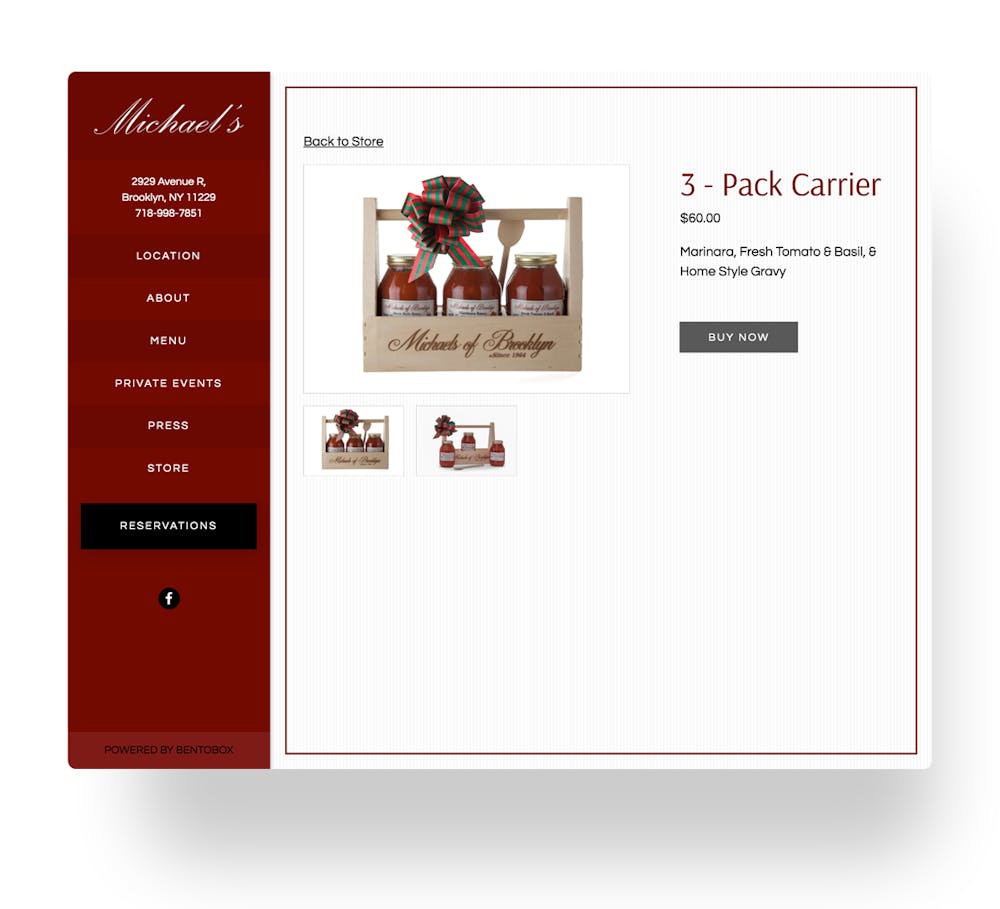 Michael's of Brooklyn has been warming hearts with their Home Style Gravy for nearly half a century. You can find it in stores around the area, but cut out the middle-man and buy this gift set directly through their website.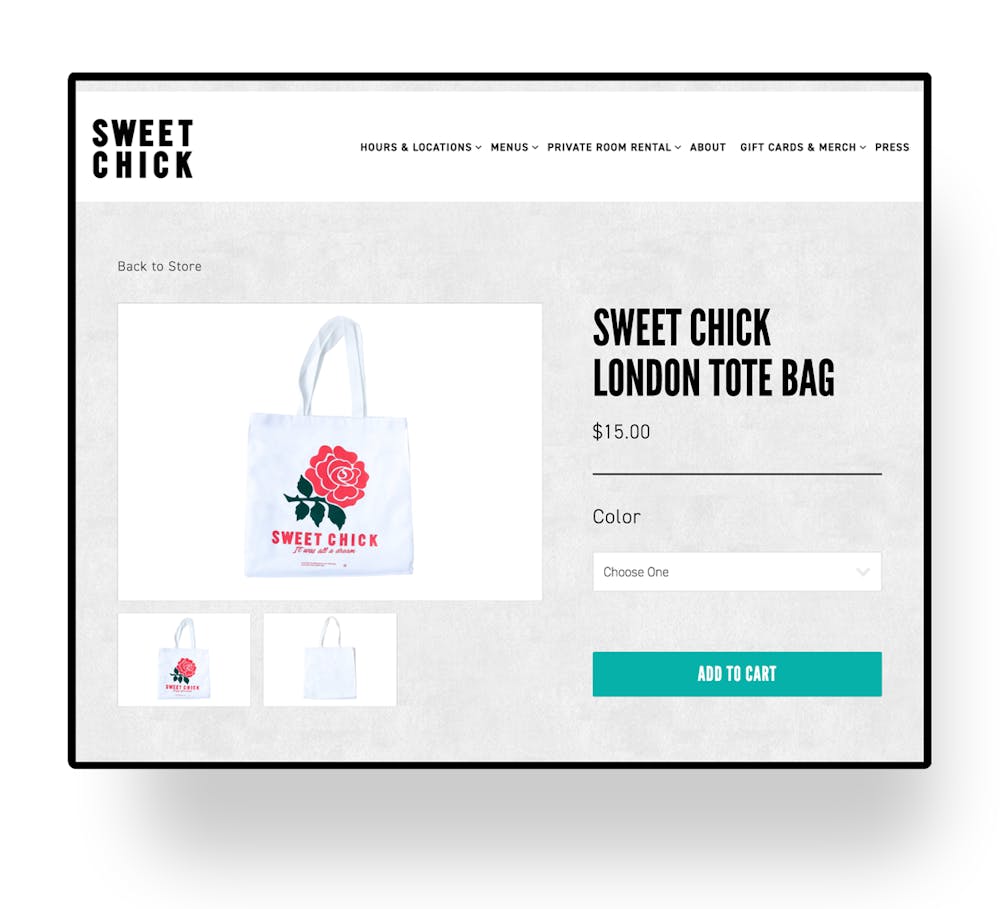 City dwellers love their tote-bags these days. From their use as an alternative to plastic grocery bags to carrying laptops, books and work supplies, their versatility is hard to rival. Bon Appetit seems to agree.
Lithology Brewing Co. - Beer Soap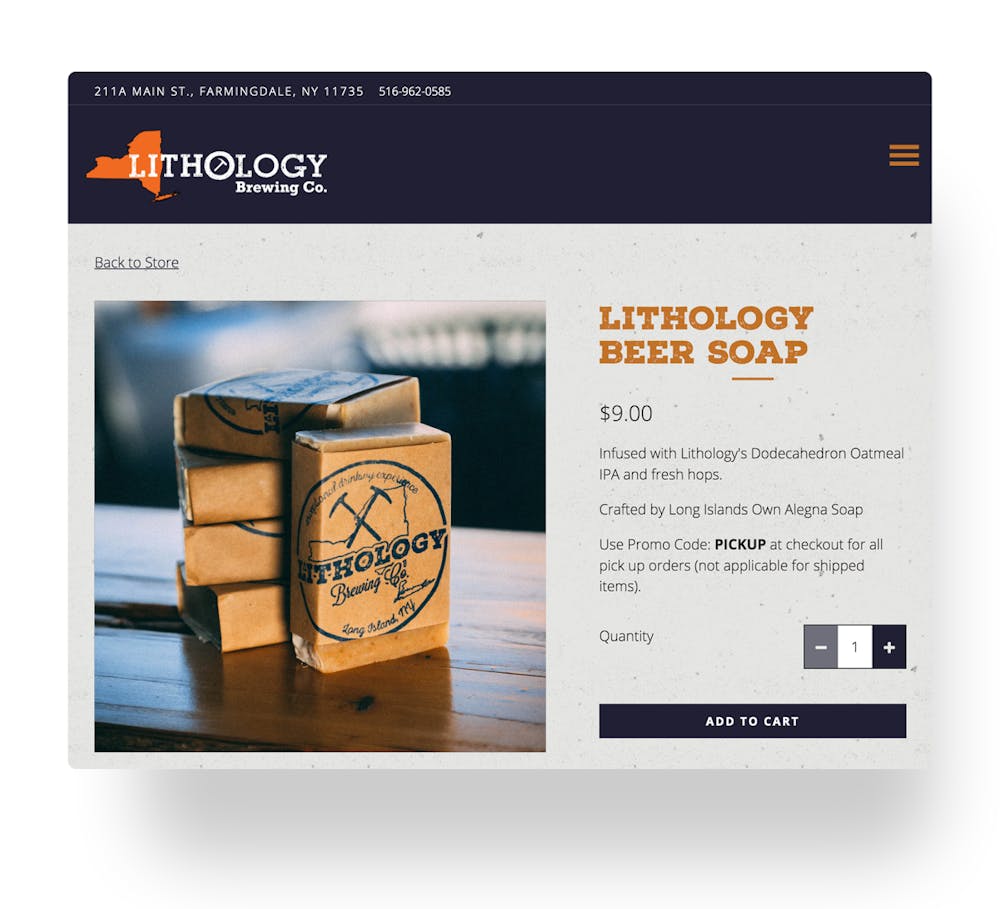 It's said that washing your hair with beer has many benefits. Complete the routine with a bar of Lithology Brewing Co. beer soap, infused with Dodecahedron Oatmeal IPA and fresh hops. It makes a great gift for that craft beer-loving relatives of yours.
Bogart's Doughnut Co. - Stocking Cap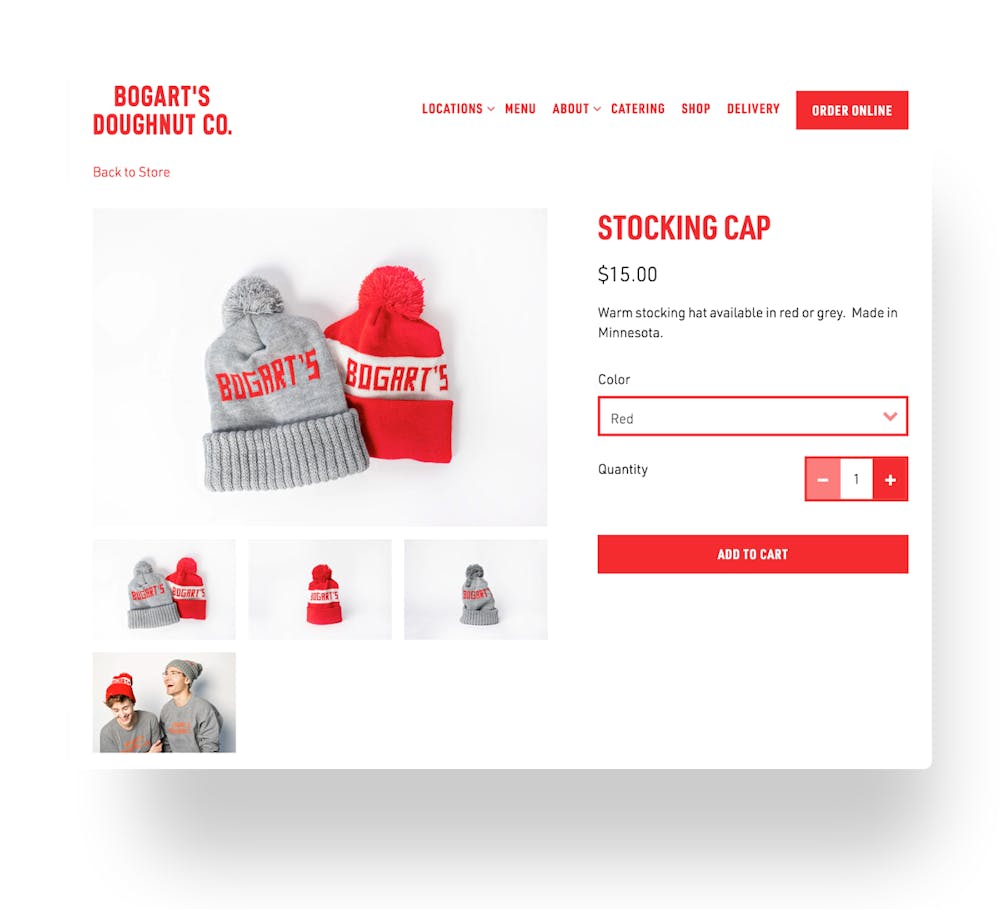 Keeping heads in the Twin Cities warm since 2014, Bogart's Doughnut Co. offers an array of branded clothing from an infant's onesie to their heather gray sweatshirt. It's their stocking cap, however, that stood out to us.
Pies 'n' Thighs - Cool Chicken Biscuit T-Shirt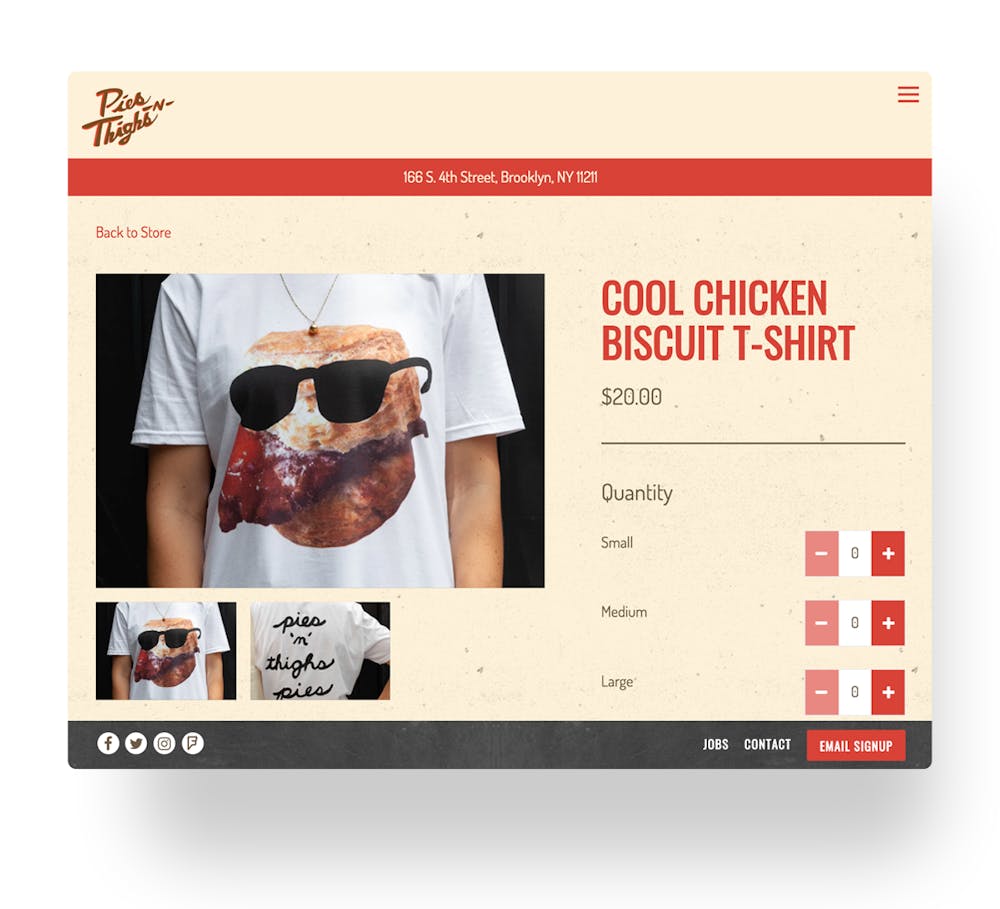 This is just a cool t-shirt, but we also chose to highlight this specifically because we love Pies 'n' Thighs, a lot. Great biscuits are hard to find, but if you're in Brooklyn, don't skip this place.
Quality Eats - Steak Knives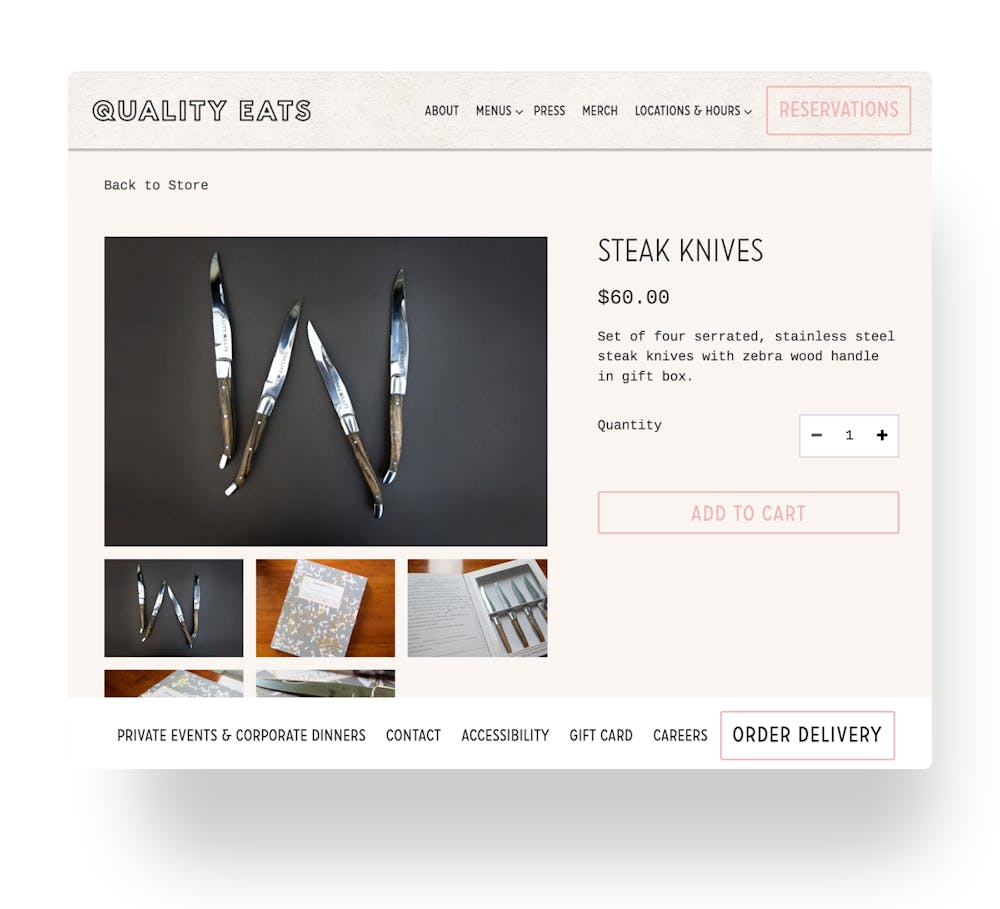 Take the restaurant experience and decor home with you with Quality Eats' branded steak knives. They're made of stainless steel with zebra wood handles and come in a gift box.
The Riddler Bar - 24-Karat Gold Plated Wine Opener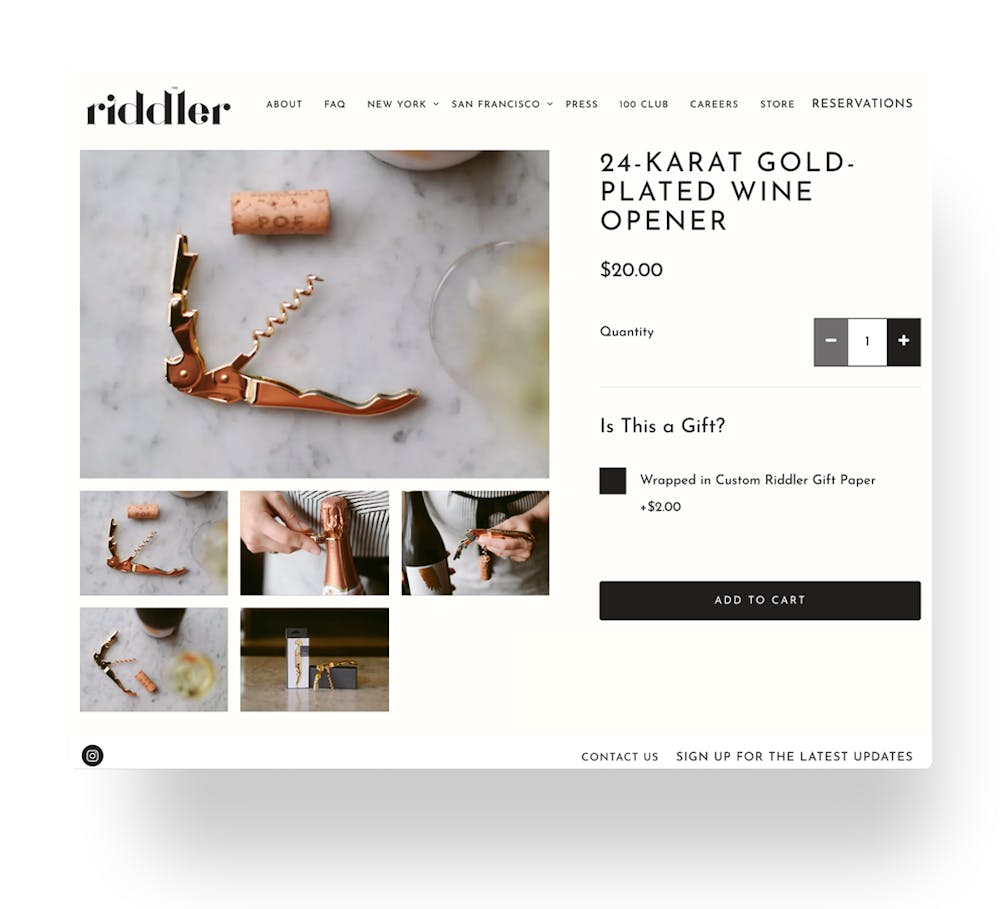 Wine sales surge during the lead up to the end of the year. The Riddler Bar, with its newest location in New York City, ensures you won't be left Googling, "how to open wine without a corkscrew." It's also plated in 24-Karat gold, which is a great conversation starter.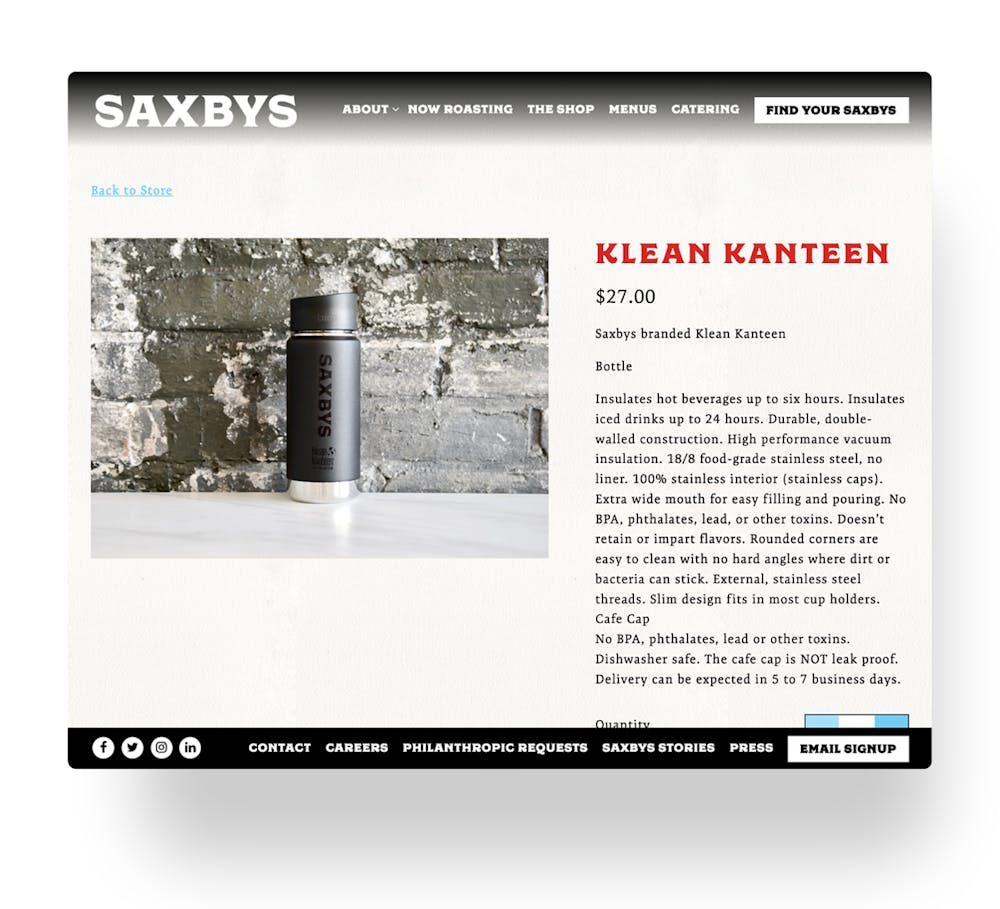 Each year, more and more people are traveling during the holiday season. Seeing family and friends over dinner and drinks. Saxbys makes travel a little easier with their branded Klean Kanteen, keeping beverages hot longer.
Maple & Ash - Fired Up Steak Sauce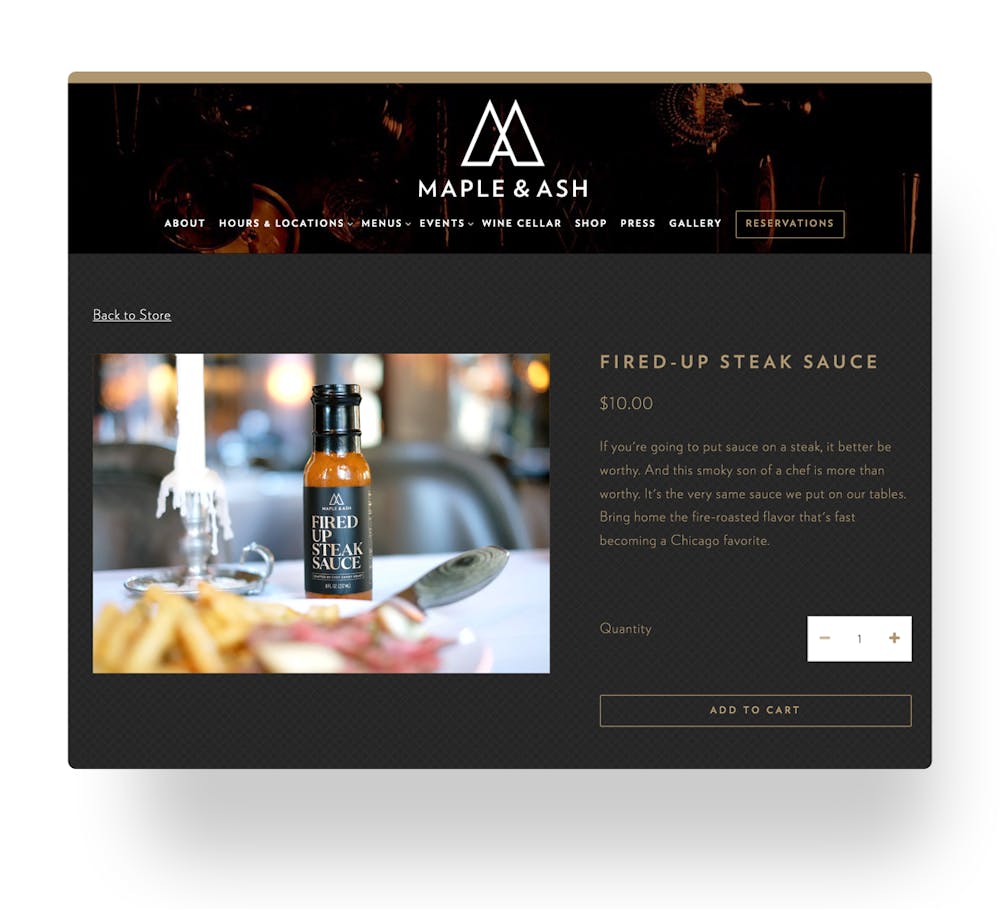 People are loyal to their favorite brand of sauces. Maple & Ash's guests can now take their steak experience home with them with their own Fired Up Steak Sauce.
Ivan Ramen - Autographed Ivan Ramen Cookbook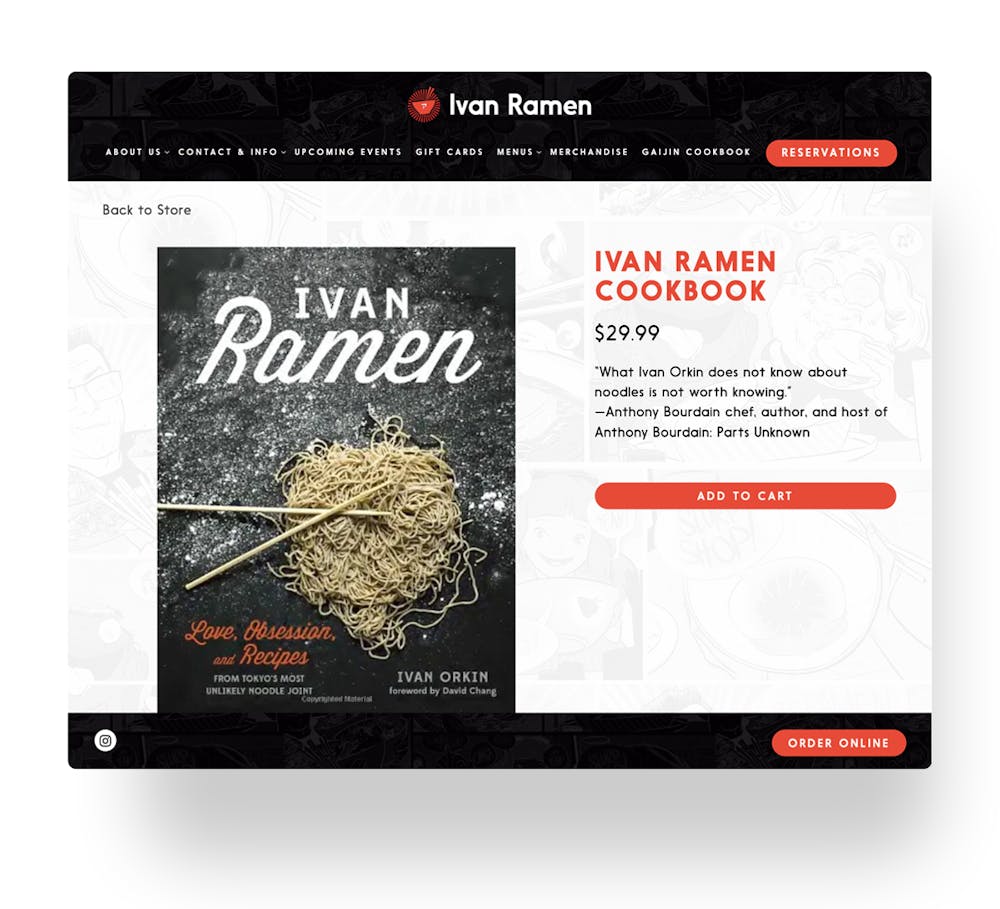 Cookbooks make great gifts. They're even better when they're written and autographed by the master of ramen, Ivan Orkin.
Misi - Choose Pasta Hooded Sweatshirt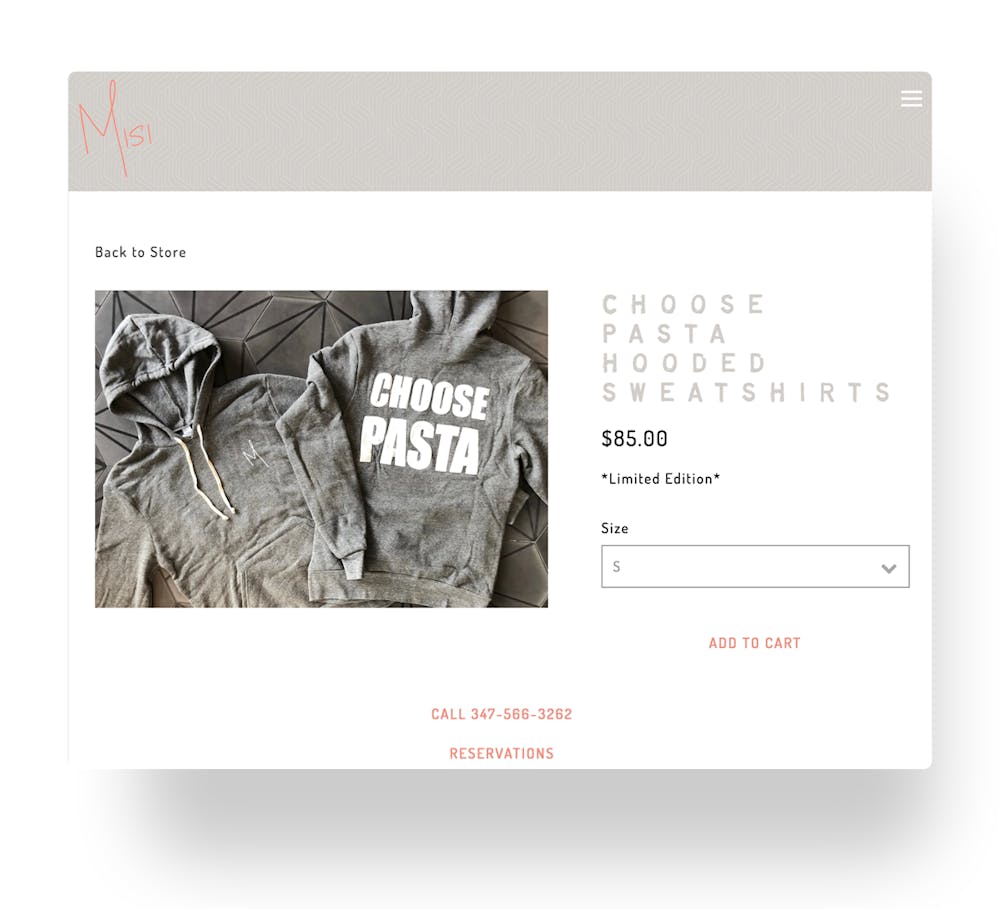 Missy Robbins, chef and owner of Lilia and her latest venture, Misi, has been at the forefront of incredibly delicious comfort and back-to-basics Italian cooking. The two restaurants are coveted, so much so, that their branded merch is is a must-have. Which is why it rounds out some of our favorite restaurant merch.
As we turn more and more toward shopping online, it's important that restaurants move their merch from beyond the brick & mortar to their restaurant website, especially around the holiday shopping season and as restaurants are identified as more than a meal. Get in touch with us today if you're interested in boosting revenue with our eCommerce tools in time for the holidays.
Recommended